HI THERE!
We're Lisa and Brandon of Streetcar Design Co. and we're so stoked you stopped by!
The two of us split our time between being photographers and designers, with a focus on wedding and lifestyle work.

LIVE EACH DAY LIKE A FRIDAY NIGHT
We have an affinity for life, live in the present moments and love new experiences! Life as we know it is too short, so we laugh way too much and embrace our quirks. Stories inspire us and drive our creativity. We thrive on getting to know you so we can tell your one-of-a-kind tale through our photographs.
OUR WORK
We would love if you would take a stroll through our work.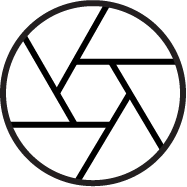 CONNECT WITH US
If you have an upcoming wedding, a special event, or have a creative idea you would like to collaborate on please reach out. We can't wait to chat!

Stories

We heart traveling. A LOT. So it's in our nature to jump at any opportunity that involves hopping on a plane! But what's even better is when you're able to travel and share the experience with great friends. When Ashley + Mike approached us with the idea of shooting their wedding in Playa Del Carmen, Mexico, we were over the moon with excitement, joy, and overall giddiness. The anticipation was obviously killing us because Ashley and I spent months sending each other photos and photography inspiration!
read more

Copyright © Streetcar Design Co.
Connect
Based in the Greater Toronto Area, but we love to travel!